Natural Sweets with antiox ingredients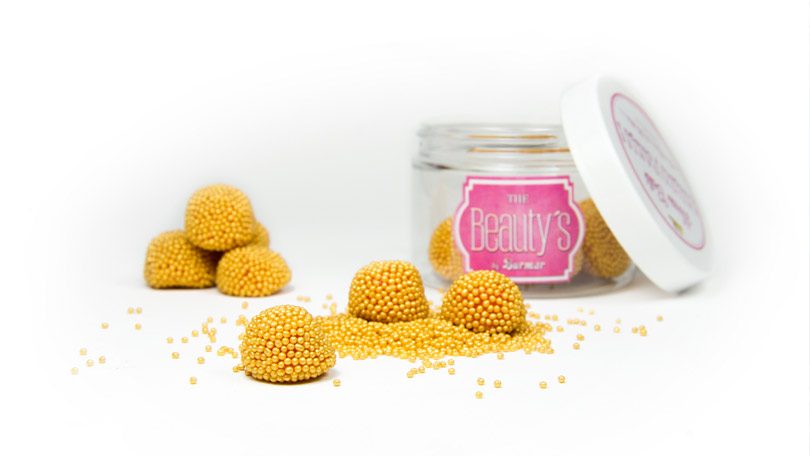 Burmar presented in the Hall of gourmet Chuche for demanding from fruit and vegetables palates. Healthy and delicious!
This week was held the thirteenth edition of Gourmet Show in Madrid, an event for lovers of gastronomy and new culinary trends. Like other years, they triumphed oils, wines and spirits, and of course, the wide range of cheese and ham cutters, but there was also room for original and innovative proposals.
The Burmar brand, known by the smallest of the house for its mini canteens and flavored flakes, has launched a Gourmet line for those with a sweet tooth who want to take care of themselves: it is a range of fat-free sweets, totally natural, without preservatives or dyes, suitable for coeliacs, lactose-free and salt-free. Its ingredients? Fruits and vegetables rich in antioxidants.
Burmar's 40 years of experience have served to create this innovative recipe based on apple, grape, pear, pineapple or peach juice and fruit and vegetable concentrates such as carrot, radish, blackcurrant, hibiscus, spinach and nettle. The result is delicious jelly candies enriched with collagen, coenzyme Q10, omega3, green tea and white tea that help you stay young and healthy. There are three Beauty's proposals: "Moras Gold", a unique recipe with a soft strawberry heart; "Red Fruits", exquisite jelly candies in the shape of lingonberries, blackberries and wild strawberries; and "Mint Leaves".
There is also a special line rich in calcium children - contributes to normal cognitive function - necessary for the growth and development of bones, vitamin E - which protects cell-, zinc – and honey. A natural sweet pleasure.
Source:
http://www.onemagazine.es/-te-gustaria-disfrutar-de-unas-golosinas-totalmente-naturales-enriquecidas-con-antioxidantes-