Natural Sweets with antiox ingredients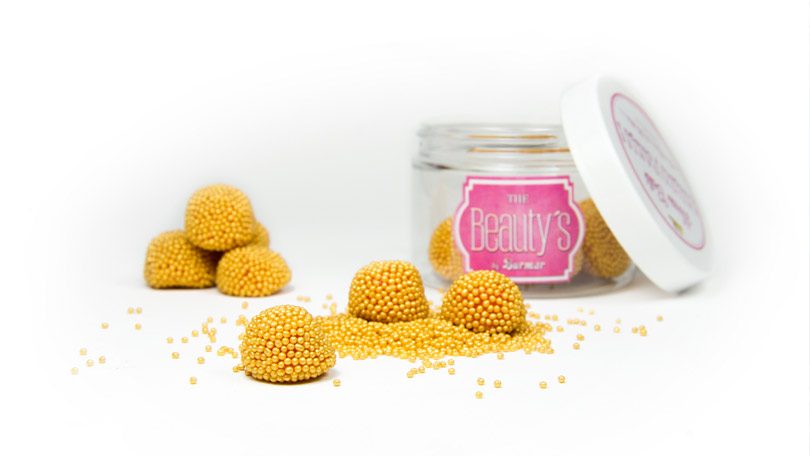 Burmar presented in the Hall of gourmet Chuche for demanding from fruit and vegetables palates. Healthy and delicious!
This week was held the thirteenth edition of Gourmet Show in Madrid, an event for lovers of gastronomy and new culinary trends. Like other years, they triumphed oils, wines and spirits, and of course, the wide range of cheese and ham cutters, but there was also room for original and innovative proposals.
La marca Burmar, conocida por los más peques de la casa por sus mini cantimploras y sus flases de sabores ha sacado una línea Gourmet para los golosos que quieren cuidarse: se trata de una gama de chuches libres de grasas, totalmente naturales, sin conservantes ni colorantes, aptas para celíacos, sin lactosa y sin sal. ¿Sus ingredientes? Frutas y verduras ricas en antioxidantes.
Los 40 años de experiencia de Burmar han servido para crear esta innovadora receta a base de zumo de manzana, uva, pera, piña o melocotón y concentrados de frutas y verduras como zanahoria, rábano, grosella negra, hibisco, espinaca y ortiga. El resultado son unos deliciosos caramelos de gelatina enriquecidos con colágeno, coenzima Q10, omega3, té verde y té blanco que te ayudan a mantenerte joven y sano. Son tres las propuestas Beauty's: "Moras Gold", una receta única con suave corazón de fresa; "Frutos Rojos", exquisitos caramelos de gelatina con forma de arándanos rojos, moras de zarza y fresas silvestres; y "Hojas de Menta".
There is also a special line rich in calcium children - contributes to normal cognitive function - necessary for the growth and development of bones, vitamin E - which protects cell-, zinc – and honey. A natural sweet pleasure.
Source:
http://www.onemagazine.es/-te-gustaria-disfrutar-de-unas-golosinas-totalmente-naturales-enriquecidas-con-antioxidantes-