Gloss Mini Mix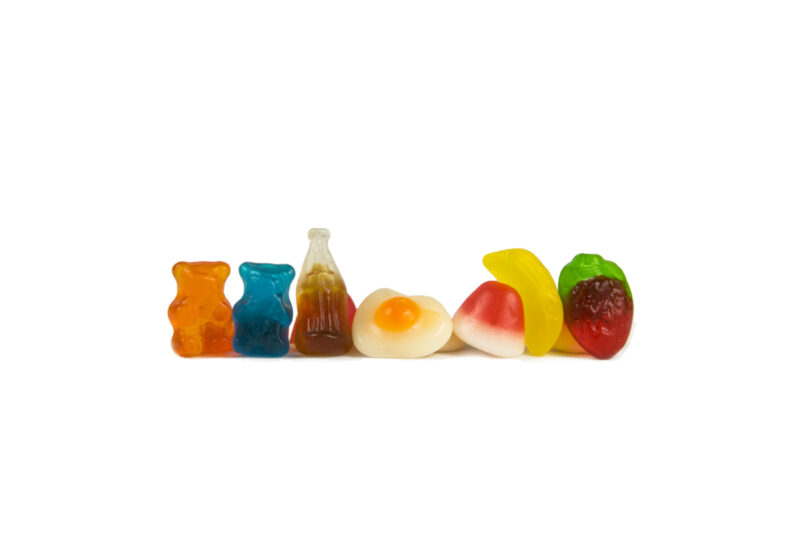 Nutritional information:
Average values /100g
| | |
| --- | --- |
| Energy | 1330.9 kJ - 317.9 kcal. |
| Fat | 0,1 g. |
| of which saturates | 0,1 g. |
| Carbohydrates | 73,6 g. |
| of which sugars | 52,9 g. |
| Protein | 5,4 g. |
| Salt | 0,01 g. |
Information Ionizing Radiation:
The accompanying product and its ingredients have not been subjected to any treatment of ionizing radiation which complies with Royal Decree 348/2001, of April 4, 2001, on the processing, marketing and import of food products is regulated and food ingredients treated with ionizing radiation.
Food allergies:
It does not contain ingredients and other substances that can cause intolerance and / or food allergies:
Cereals containing gluten (ie wheat, rye, barley, oats, spelled, kamut or their hybridised strains) and products.
Crustaceans and crustacean products.
Eggs and egg-based products.
Fish and fish-based products.
Peanuts and peanut-based products.
Soy and soy-based products.
Milk and milk products (including lactose).
Nuts, ie almonds, hazelnuts, walnuts, cashews, pecans, Brazil nuts, pistachios, macadamias and products.
Celery and products.
Mustard and products.
Sesame seeds and derived products.
sulfur dioxide and sulphites in concentrations higher than 10 mg / kg or 10 mg / l expressed as SO2.
Lupins and lupine based products.
Mollusks and shellfish based products.
Ingredients:
Glucose syrup; Sugar; Water; Cornstarch; Jelly; Acidifier: E330; Aromas; Coating agent: carnauba oil; Dyes: E-102, E-129, E-131, E-153

Halal manufacturability.