BURMARFLAX – SUPERFLAH – liquid candy.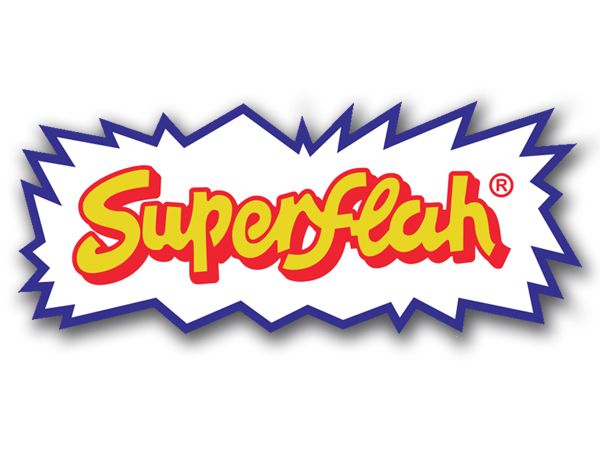 Liquid candy to freeze.
Within the Burmar's family of liquid candies we can find Superflah. Delicious liquid candy to be frozen with refreshing flavours. Available in boxes of bags or bulk with flavours such as cola, lime, orange, lemon, strawberry and tropical.
The ingredients of our liquid candies to freeze:
Water, sugar, acidifiers, stabilizers, preservatives, sweeteners, flavors and colours according to taste.
Nutritional value 100 G
| | |
| --- | --- |
| Energy | 21 kcal / 87 kj |
| Fat | 0 g |
| of which saturates | 0 g |
| Carbohidrates | 4.8 g |
| of which sugars | 4.8 g |
| Protein | 0 g |
| Fibre | 0.2 g |
| Salt | 0.04 g |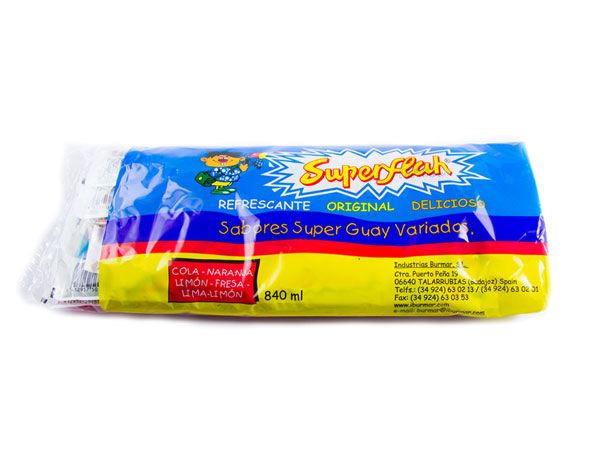 Bag of 12 units of 70 mls
| | |
| --- | --- |
| Envase EAN. | 8412957501066 |
| Per container. | 12 |
| Net weight package. | 0,840 Kg |
| Gross weight packaging. | 0,866 Kg |
Box of 8 bags of 12 units of 70 mls
| | |
| --- | --- |
| Packing EAN. | 18412957501117 |
| Containers for packaging. | 8 |
| Packing units. | 96 |
| Packaging per pallet. | 120 |
| Net weight Packaging. | 6,72 kg |
| Gross weight packaging. | 7,153 kg |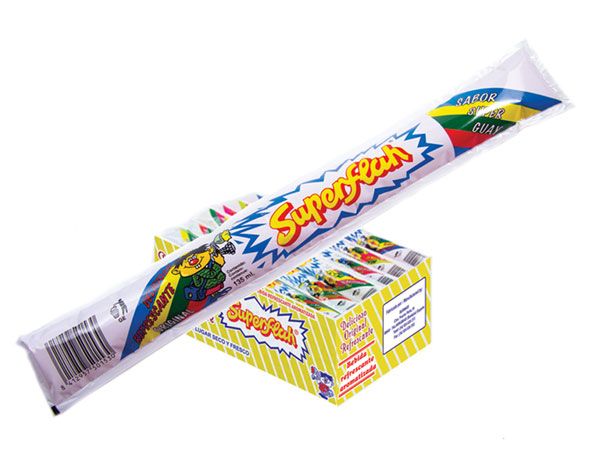 Box of 100 units of 70 mls
| | |
| --- | --- |
| EAN unit. | 8412957501516 |
| Packing EAN. | 18412957501070 |
| Packing units. | 100 |
| Packaging per pallet. | 120 |
| Net weight Packaging. | 7 kg |
| Gross weight packaging. | 7,45 kg |
Box of 64 units of 105 mls
| | |
| --- | --- |
| EAN unit. | 8412957501523 |
| Packing EAN. | 18412957501032 |
| Packing units. | 64 |
| Packaging per pallet. | 120 |
| Net weight Packaging. | 6,720 kg |
| Gross weight packaging. | 7,140 kg |
Box of 48 units of 135 mls
| | |
| --- | --- |
| EAN unit. | 8412957501530 |
| Packing EAN. | 18412957501056 |
| Packing units. | 48 |
| Packaging per pallet. | 120 |
| Net weight Packaging. | 6,48 kg |
| Gross weight packaging. | 6,90 kg |